I may receive a commission if you purchase something mentioned in this post. More details
here.
Over the last couple of years, I have had a lot of fun sharing my favorite gift ideas with you. I have always loved giving gifts, even if I'm a minimalist at heart. I've made gift guides for Classy Gentlemen, for Ladies, and for Grandma. But one of my favorite demographics to choose presents for is kids. My own daughter has never been a big fan of toys, and I don't like giving technology or whatever the popular thing each year is, so that has caused me to get even more creative with thoughtful gifts for children. That, and the fact that I have… let's see… 16 nieces and nephews! Over the years, that is a LOT of children's gifts!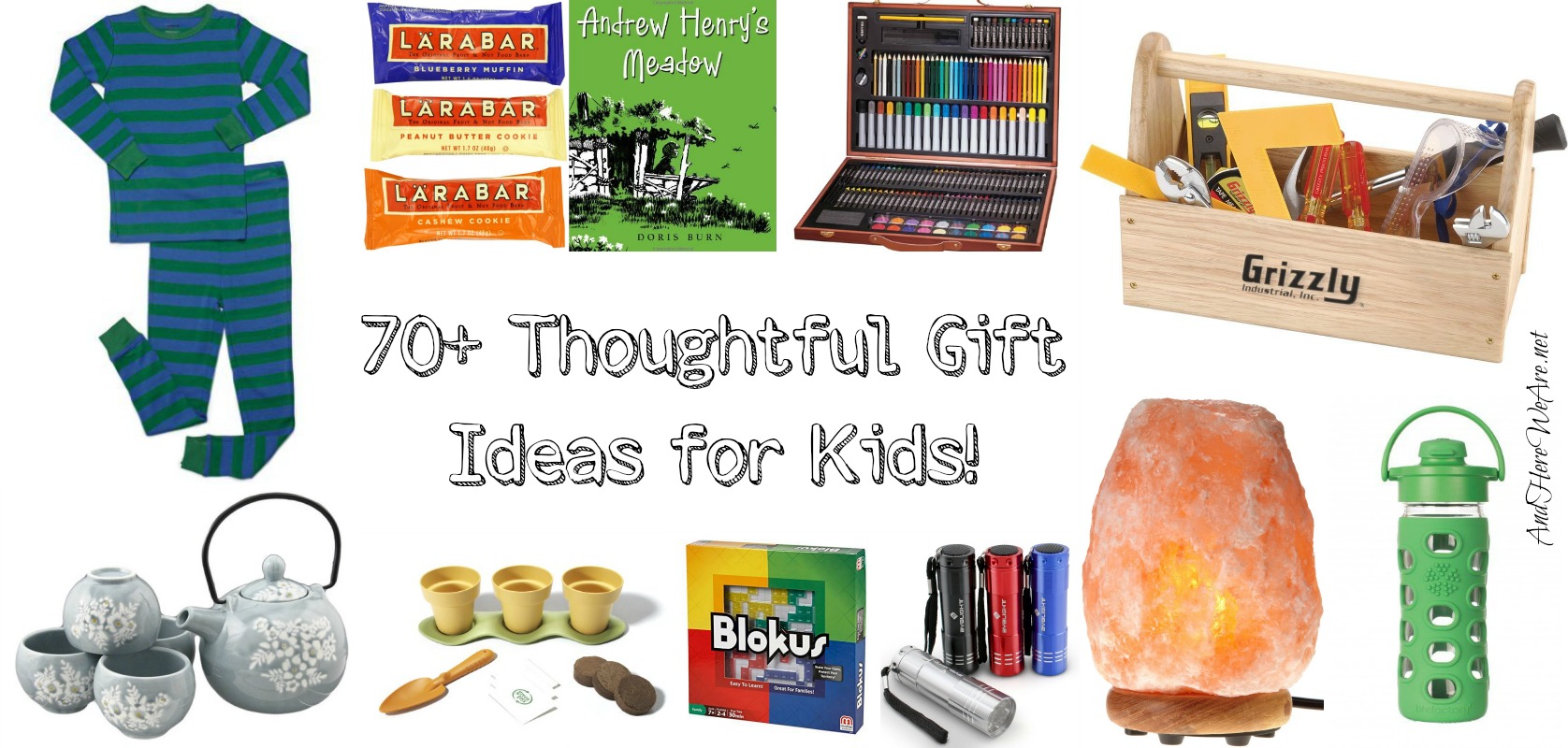 Let's start with my favorite. This may not be possible for each kid in your life, but if you are near enough to your little recipient, then it's fantastic.
1. Give an experience. Seriously, this is the most fun, meaningful, and memorable type of gift. He or she will love spending time with you and making a fun memory.
Here's a list of just a few of the many options:
An elaborate ethnic meal (We took my daughter for a big Moroccan dinner for her 5th birthday, and she still talks about sitting on poofs and getting her hands washed at the table in orange blossom water.)
A trip to an amusement park, children's museum, or zoo
A music, theater, or dance performance
A cooking class that you can take together (or put together your own for him or her!)
A camping trip, or even just a day trip to enjoy a special natural area
Offer a fun lesson with you in whatever hobbies you enjoy: baking, fishing, sewing, knitting, painting, etc.
Another fantastic option is to give a membership to a museum or zoo! This is an excellent present for the whole family. One year we asked for a membership to the Oregon Science Museum (OMSI) and it was the best gift ever– we were pretty broke at the time and I had a very active toddler on my hands. It was so great to be able to take her to OMSI whenever I wanted!
2. Give a skill or a hobby. This is another version of an experience, but you don't need to be nearby to do it with them. And in terms of price and commitment level, it can range from one hour to one semester– it's up to you and the age/ interest level of the child you want to give the experience to.
Based on the maturity, interest and ability of the person, there is a whole range of things they might like to learn!
music
art (painting, drawing, ceramics)
horseback riding
martial arts
dance
sports
cooking
handicrafts (knitting, embroidery, woodcarving, sewing, etc.)
camping/ wilderness survival skills
3. Give a creative kit or en engaging instructional book. This was my favorite kind of gift when I was younger– the sort of thing I could pull out and work with whenever I was bored. Again, your choice will depend on the age and interest of the child, but most kits are clearly labeled for age group. One book I remember spending a lot of time with when I was about eight and older was a book on how to do all sorts of braided hairstyles. Something that will pique a child's curiosity (and that they can learn on their own with) is a wonderful gift!
If you have the time, it's really fun if you can put a kit together yourself. (We gave Amelia a knitting kit one year, which included a couple of books, sets of yarn and needles, all in a really sweet little knitting basket.) But there are also many choices out there for pre-assembled kits! Here are some roundups of various types of kits (all ages, but it's easy to select for your desired age group).
4. Give supplies for an interest or hobby he or she already has.
Camping gear
Yarn and Knitting Needles
Etc.
5. Give your favorite game, with a coupon for a date to teach him how to play it! Games are one of those things that are very dear to my heart. I grew up playing a LOT of games, both with my family and friends and as an introvert in a very large and busy family it was a real respite to play against our macintosh computer. (I kicked that computer's butt in backgammon and monopoly all of the time!) Now and then I feel kind of sad that games are not as popular as they used to be. Games are a great way to pass the time, to spend quality time with people you like, and they teach so much about strategy, problem-solving, and sportsmanship. This is my official plea to teach the kids in your life to play games– in real life, not on the computer. I am asking my family this year to add to our game library! Here are some of our favorites so far:
And here are the classics, that I think everyone should learn…
For very young children, I love I Never Forget a Face (matching game) and other games by this company.
6. Books! Books are some of my favorite things to give children. I honestly feel a little overwhelmed by the thought of trying to sum up a selection of books. Let's just say that it's a great idea to think about your own favorite childhood books– what book were you really into when you were that age? Give that! And if you can, refresh your own memory of the book so you can chat about it with your little recipient.
That said, here are some of my favorites…
For very young children:
For young children:
For older children:
7. Useful Things. I like getting children gifts they can use. This is actually my favorite category of all, and there are SO many things you could give a child and make him or her very happy! Here are just some of my ideas.
So, these are some of my favorite gifts for children– things I enjoy giving and also things I know my own daughter would really appreciate! I hope you have found some inspiration here. Happy gifting!
If you enjoyed this guide, you will definitely want to check out some of my other gift ideas!
Save