I may receive a commission if you purchase something mentioned in this post. More details
here.
I recently asked my readers via Facebook about who they most need a gift guide for. Quite a few people said "Grandma!"  I get it– our grandparents usually have everything they need, don't ask for anything, and are generally tricky to buy for. I have some nice ideas for you though…
1. Potted Amaryllis or other festive bulbs to grow indoors during the winter. These are so easy to take care of, and bring a bright spot and beautiful scent in the middle of the bleakest season. You could order a simple kit, or put it together yourself at a local nursery.
2. A teapot and quality tea you love. I like Yogi Teas and Kusmi's Green Tea with Rose.
3. Does she use cookbooks? The Nourished Kitchen Cookbook  is a wonderful one, and may even have some traditional recipes from her childhood in it.
4. Awesome dish soap, like Caldrea is a practical and luxiurious gift. If you're going to wash dishes by hand, you might as well turn it into a pleasant sensory experience, right? I also really love these sponges, and they would go well with this gift.
5. Beautiful functional items, like these fun wooden measuring spoons or an olive wood doorstop wedge will sweeten everyday life, and maybe offer a little splurge she wouldn't have indulged in herself.
6. One of my favorite gifts to give and receive is beeswax candles. They purify the air and fill it with the scent of honey.
7. Have you heard of the Wonderbag Slow Cooker? This is a super cool little contraption that I think any grandma would love. The added bonus is that the company has a Buy One, Donate One program! For every Wonderbag purchased in the US, one is donated to a family in need in Africa. One Wonderbag per year saves 1.7 trees, 1000 liters of water, 1,248 hours not spent collecting firewood.
8. A book you recently read and loved that you'd like to share with her.
9. Worker's Soap for gardening grandmas.
10. A culinary adventure. I just heard about Blue Apron, which is a really easy way to try new meals and flavors from home. You can order a subscription or a few kits that will arrive at her doorstep with a new recipe to try and all of the ingredients she needs to make it. That sounds super fun to me!
11. Consider giving her the gift of time. You could make up a coupon for a lunch invitation to your house, a day at a local arboretum, or an offer to come over and take care of a difficult household chore for her.
12. Lastly, perhaps she would most value knowing that someone else is being blessed on her behalf. I have loved receiving a Christmas card letting me know that a donation of a milk goat was given to a family in need in a developing country through heifer.org. This relatively small gift can have a huge impact on a community.
Need some more gift ideas? Check out these posts: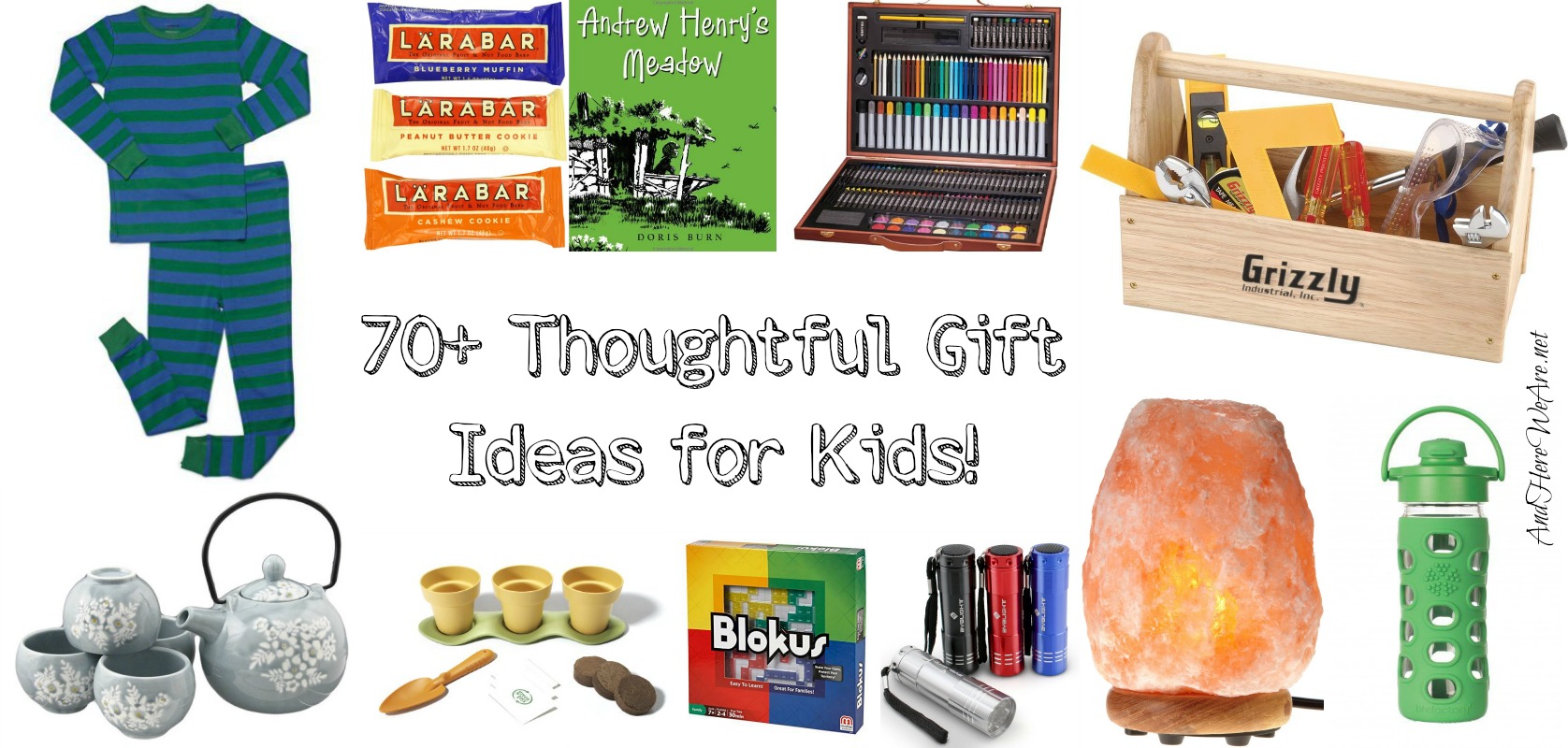 I hope you will find these ideas helpful! What are some gifts you have given your grandma in past years?