I may receive a commission if you purchase something mentioned in this post. More details
here.
I love my morning meals. If I had to choose just one meal to eat all day, it would definitely be breakfast. We always eat protein in the morning over here, and since anything (even bacon!) can get a little boring day after day, we try to mix it up without getting too fussy about it on the weekdays. That's why making sausage patties and freezing them is perfect. You can make as many as you want when you have the time, and enjoy them for days. I've experimented a lot with a recipe for breakfast patties, and and I think I have it just right. (Video tutorial at the end of this post!)
I recommend using a food processor or food chopper for for this. You can feasibly do it all by hand, but it will be quite a bit more work.
What you'll need:
4-5 thick-cut strips of smoked bacon (streaky, for you UK readers!)
3/4 cup chopped leeks (white ends)
1 medium apple, cored and quartered (no need to peel, if organic)
1 tablespoon fresh or dried rosemary
2 tablespoon fresh chopped sage leaves (or 2 tsp of dried)
1 tablespoon molasses (honey would work too, just use a bit less)
1/2 tablespoon fresh lemon juice or apple cider vinegar
1/2 teaspoon ground black pepper
1 – 2 teaspoons sea salt, depending on personal taste
1/4 teaspoon ground cloves
a dash of cayenne powder
1 kilo or 2 lbs ground pork
(Note:  Stale old herbs won't work very well here! Using good quality herbs and spices makes a huge difference.)
What to do:
1. First of all, you have an option of firming up the bacon a little, to give the sausage more body and a little less flab. You can do this by baking the strips of bacon on a baking sheet at 400º F for a few minutes, until the rashers are about half-way done– this takes out some of the moisture, and a little bit of the grease. You can absolutely skip this step, too. I've done it both ways, and I prefer to make the sausages with slightly-cooked bacon.
2. Put all of the ingredients except for the pork into your food processor, and whiz until everything is pretty finely chopped.  You may need to scrape down the sides once or twice, so you don't have any long strands of leeks.
Once it's all evenly chopped up, add the ground pork, and just pulse for a couple of seconds until it looks like it's all mixed well— if you go too long, it makes the texture too crumbly.
3. If this is your first time making them, I would suggest getting out a pan and throwing a little bit of the mixture in to cook and taste. Then you'll know if you need a little extra salt or acid, before making them into patties. When you're ready, form them into little patties, and lay them out on a large baking sheet.
4. You can flash-freeze these for a couple of hours, take the frozen patties off of the baking sheet and store them. When you're ready for a great breakfast, just pull some out of the freezer and cook them in a slightly oiled skillet. You can also bake them in the oven at 350º F for 30 minutes— a great way to prepare a lot of them for brunch!


This recipe makes 14-18 patties, depending on the size. Enjoy! (And here's a video tutorial on making them and flash freezing for future meals!)

These sausages are also great for a breakfast brunch picnic! We took these to Sandringham on Christmas morning, when my daughter met Queen Elizabeth– we cooked them up and put them in a little tiffin wrapped in a dish towel, and it was a treat to have something warm and sustaining on such a cold morning.
What's your favorite breakfast food? How do you keep it interesting when you're short on time?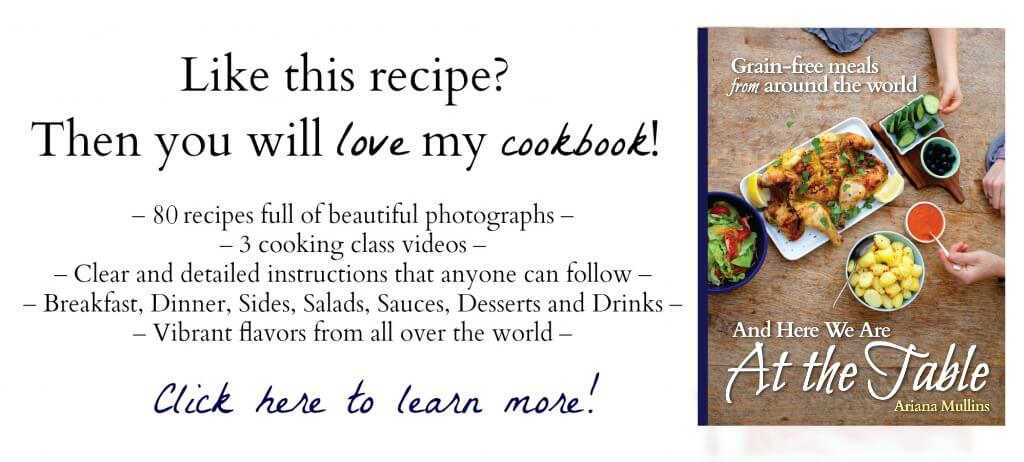 Did you enjoy this post? Share it and pin for later!

Save